Introduction :
The QHT5 camera is intented to be a guiding cam, so, no need get clean and sharps pictures. But if you want to capture some deepsky objects, you will need to use your camera at it's best. Reducing the thermal noise is the first step (Cooling the QHY5 imager/autoguider (step 1) ), but the readout noise reduction is also needed. As you can see there, the QHY5's noise appears as horizontal bands :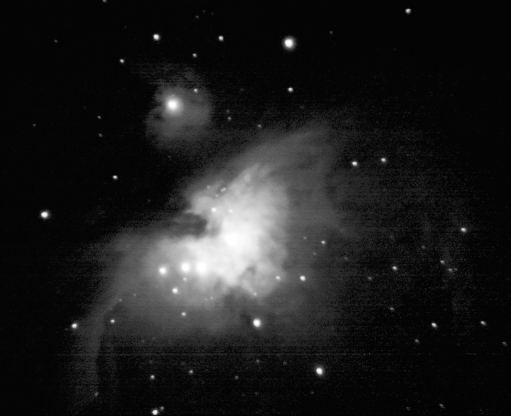 Different ways to reduce this noise will be discussed in this article.
Where does this noise come from ? :
The MT9M001 is able to deliver 10 bits pictures, so, why do we get noise on 8 bits pictures ? High endCCD cameras use seperate power supplies to get a clean signal, and the CMOS sensors are very sensitive to power supply's noise (much more than CCD sensors). As a guiding camera, the QHY5 is simple, and use the USB power as power supply. The CMOS sensor needs a 3.3V regulated voltage, but the 5V to 3.3V regulator is a bit small. I measured up to 20mV of fluctuations on the analog 3.3V supply line during USB transfers. It represents more than 0.5% of the nominal voltage. So, we have two ways to reduce this noise : reduce the USB noise and improve the power supply.
Step 1 : change your drivers :
The original QHY5 drivers are noisy. Some drivers, known as "Tom's" drivers, are optimized in order to reduce the noise introduced by the USB exchanges. I don't have any picture to show, but beleive me, it really helps !
Step 2 : Remove your USB HUB

Non powered USB hubs add noise on the USB line. For powered hubs, it depends on the power supply quality.
This first picture has been taken using non power USB HUB (2x2 binning) ...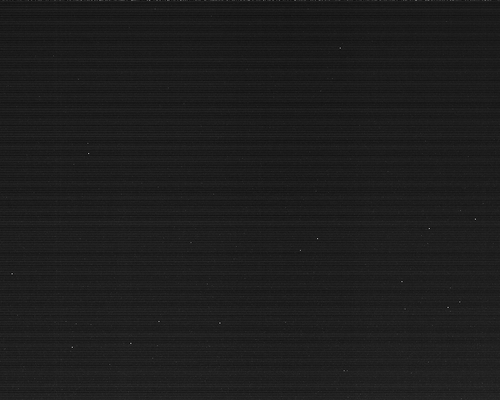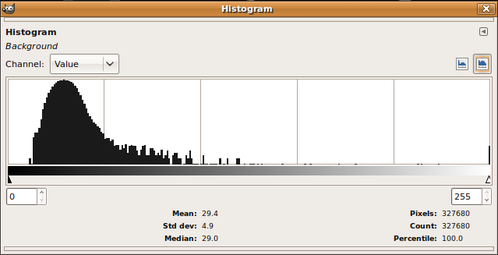 ... and this second one directly connected to my laptop :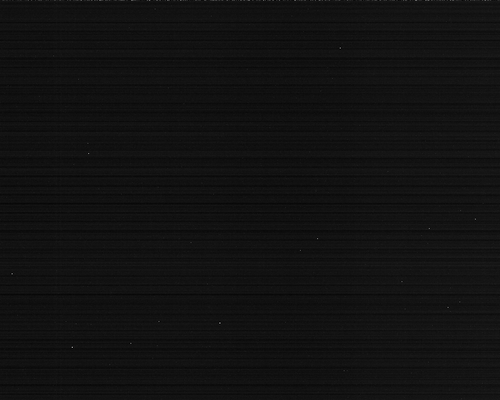 Step 3 : Change your cable :
Use a short and well shielded cable.
This first picture as been taken with my worst cable...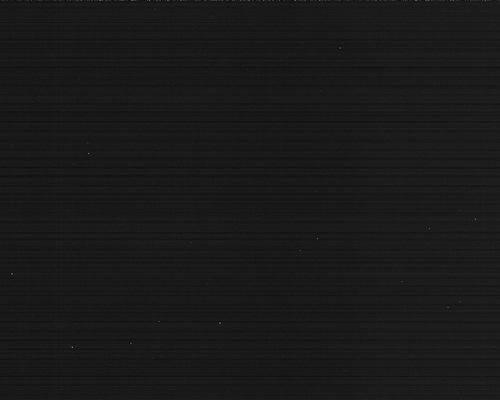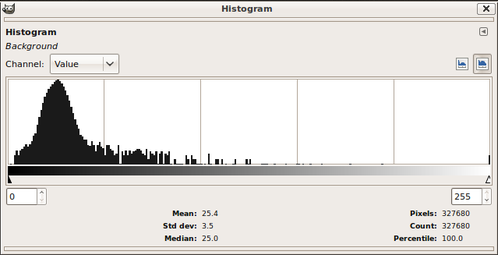 ...and this second one with my best cable :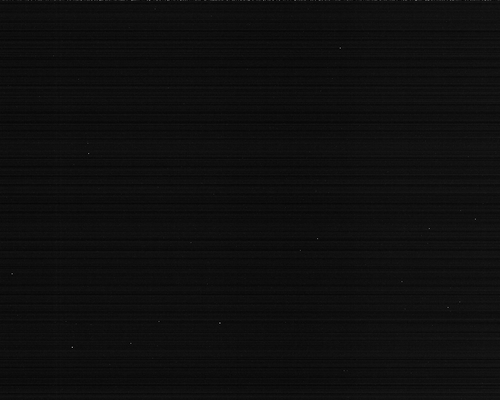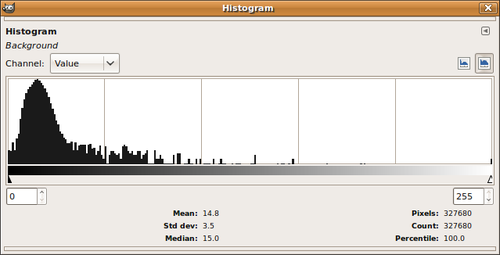 Step 4 : Use the good software :
Qastrocam-g2 4.9 (link) now includes a noise filter for the QHY5 camera.
Same settings, without the filter...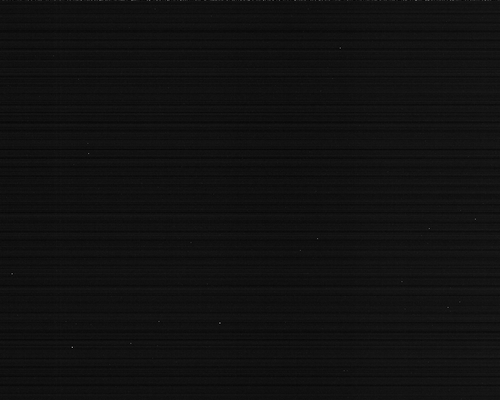 ... and with the filter :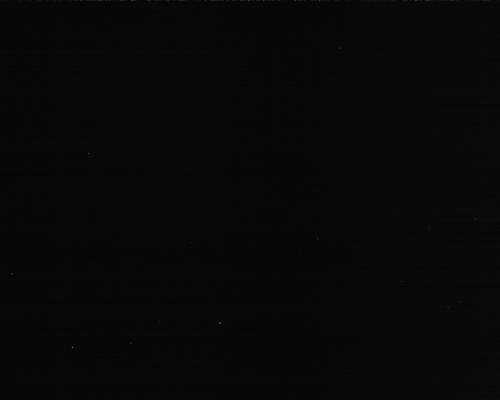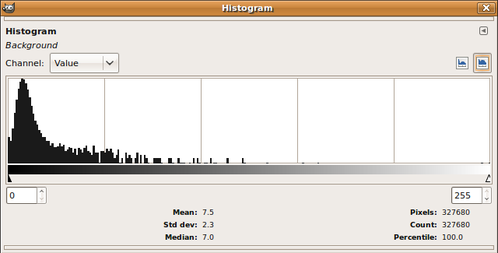 If you want to see more tests, just have a look there : How to reduce the QHY5's noise (step 2)
To be continued...