Introduction :
Meade ETX telescopes are nice telescopes for short focal DSLR astrophotography. Just use the mount in equatorial mode, with or without guiding, and you will get some nice results. But how could we mount a DSLR on the ETXs ?
Just do it :
There is two ways to add a piggyback to your Meade ETX telescope. One way is to add rings on your instrument. The other way, the easyest, in my mind, is to use the upper eyepiece holder.
Just remove the lens of a low cost short focal eyepiece, and drill a hole to fit a kodak screw. That's it, you have your piggyback !
Results :
My "piggyback eyepiece" :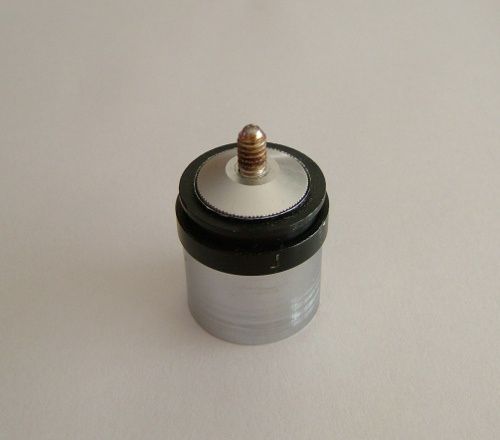 My "piggyback eyepiece in place" :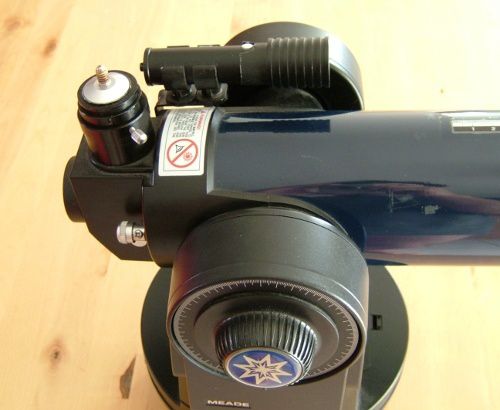 A camera mounted on the ETX :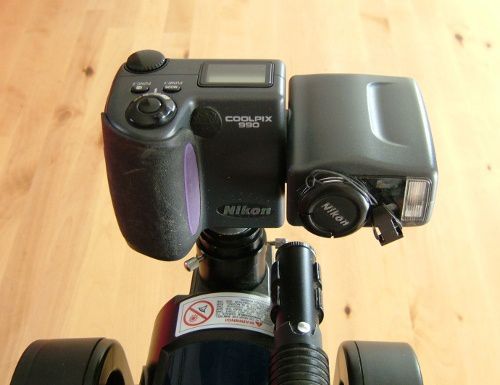 PS : I added a screw in my ETX eyepice holder. My piggyback is a bit more stable.